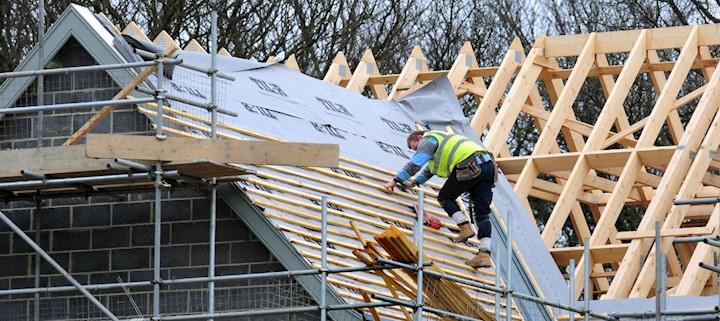 It is said that an Englishman's home is his castle - and that goes for the Scots, Welsh and Northern Irish too, but they are the leakiest and coldest castles in Western Europe. We can have warmer homes with lower bills but the Government must provide a stable, long-term policy framework so that we can insulate and improve our homes.
Many will expect an industry ask to be for more subsidy, but this is not the case.  Our ask is that this new government make the energy efficiency of our homes an infrastructure priority to enable us to deliver, to lift UK homes as a whole out of the worst-in-class category.
At the moment stop-start policy, and a lack of focus upon how to make our energy system the best it can be, have undermined individuals interested in improving their own homes, and businesses looking to innovate and invest.
Research from Frontier Economics, using the HM Treasury's own economic modeling, reveals that a programme to make UK homes energy efficient would provide net economic benefits of £8.7 billion to the UK. This delivers comparable economic benefits to infrastructure initiatives such as HS2 Phase 1, Crossrail and new roads.
With our Government poised to spend up to £100 billion on infrastructure during this Parliament there is a strong case for an energy efficiency programme to be included. It would benefit bill-payers, boost productivity and jobs in our economy and deliver energy security. It is also the most cost effective way to reduce the amount of carbon dioxide that we produce as we heat our homes.
Energy efficiency is always 'on', helping keep homes cosy. Even if you switch supplier, you will pay too much if your homes is under-insulated.
Unfortunately, because so many of our homes do need more gas to heat than they should, as a nation we rely on gas imports more than we should too when winter comes.
Addressing these issues should be recognised as a clear economic opportunity: research from Cambridge Econometrics in 2014 showed that an ambitious energy efficiency infrastructure programme could deliver 108,000 jobs and reduce gas imports by 26%.
This is further supported by Respublica's recommendations that any successful government policy must have two vital elements – both the engagement of consumers but also enabling them to improve their homes.  
Our focus must be on building a wider market, a more stable and sustainable market for the future and engaging UK consumers in the decision – empowering the consumer. As we see the government putting importance on home ownership, buying or selling a home is an important time to engage consumers and give them a clear opportunity to reduce living costs from the outset. Helping customers to consider these options when they are buying is a free policy initiative that would bring great dividends alongside wider infrastructure initiatives.
Making our homes an infrastructure priority will return confidence to the industry through investment and job creation across the UK. These benefits will be shared with government, boosting the wider UK economy through the regeneration of communities right across the country.  Most importantly the consumer will have a clear opportunity to bring bills down and keep their homes warm.